FENARETI APARTMENTS
Welcome to "Fenareti" apartments in Skala Eressos in Mytilene. The apartments are located in a quiet location, just 5 minutes from the beach, restaurants, cafes, bars, etc.
It is a family business, making the cleaning, care of the apartments and customer service our top priority.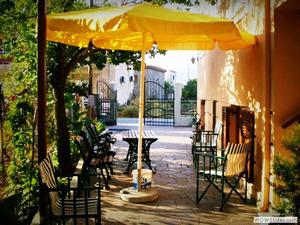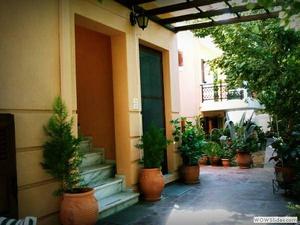 Entrance to the apartments is provided by both sides of the building, which leads to the 1st floor where there are beautiful, comfortable and spacious rooms, each of which has its own separate terrace.
Each apartment has a bedroom with double bed, two nightstands, double luggage compartment, wardrobe and TV.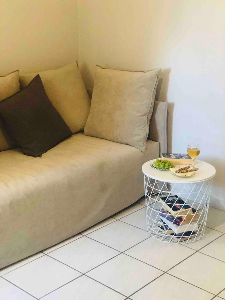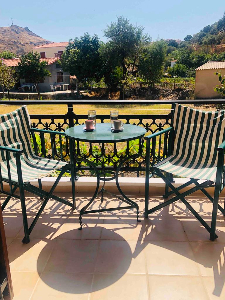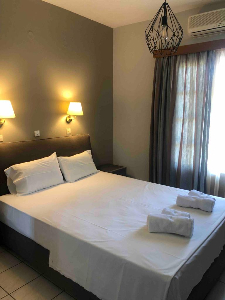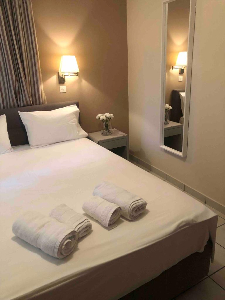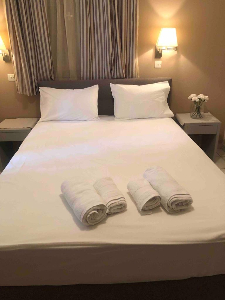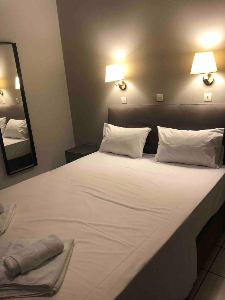 There is also a separate area for the kitchen, including cabinets, with all the necessary electric hotplates, fridge, sink and electric kettle. The bathroom has a shower, sink and also a hair dryer!
There is another room with a table for four people with chairs, single bed with bedside table and a sofa which becomes a bed.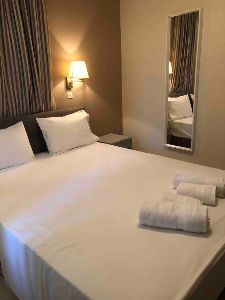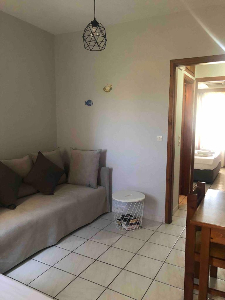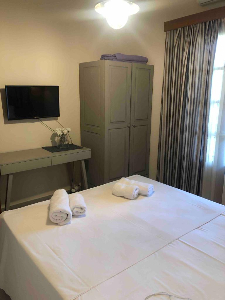 The apartments are all bright and airy and all the furniture is made of good quality solid wood.
Although each of them can accommodate 4 people in luxury and spaciousness, they are also ideal for hosting two individuals, giving the feeling of absolute comfort!
The surrounding area has various kinds of trees, flowers and shrubs.
Details