ZAIRA STUDIOS
Studios Zaira are set on private land, with a beautiful garden, and has a total of 8 apartments.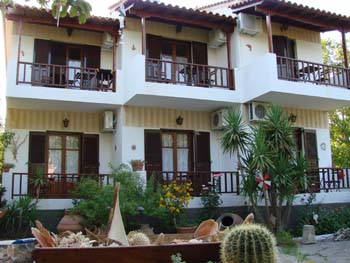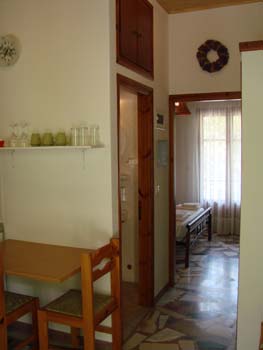 The property is located along the main road towards Skala Eressos, just 800 m from the beach, and offers private parking.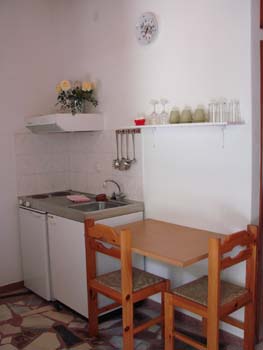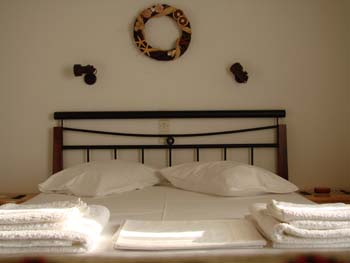 The property consists of two two buildings, which allocate 2 and 6 studios respectively. They can accommodate 2-4 persons and are suitable for families and/or friends.
Each studio offers:
    * Fully equipped kitchenette
    * Refrigerator
    * Private toilet with shower
    * Bedroom (twin or double)
    * Air conditioning
    * Television
    * Private Balcony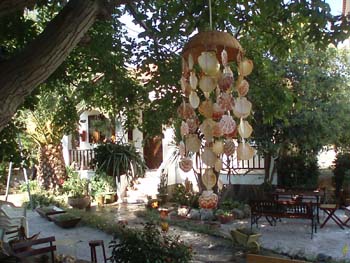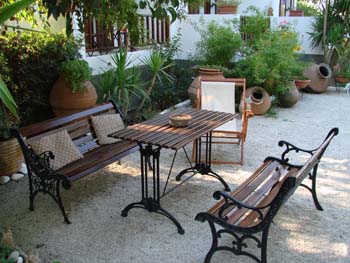 There is a spacious garden which is decorated with taste, creating a friendly and familiar environment.
Zaira is perfect for those looking for a relaxing holiday, a little further away from all the noise.
Details