NIKKI STUDIOS
The Nikki Studios are located in a quiet, residential area and within 200 meters of the waterfront taverns and beach.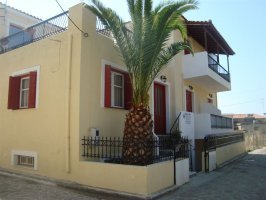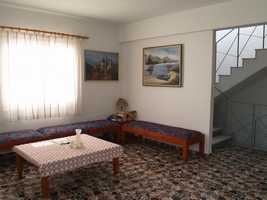 There are a total of six studios, located on the upper ground or first floor. There are two twin/doubles and four triples, and each are larger than the norm.
The studios offer light cooking facilities (cooking rings, fridge), tiled bathroom with bath as well as shower. All rooms have A/C and WIFI and some have and additional TV.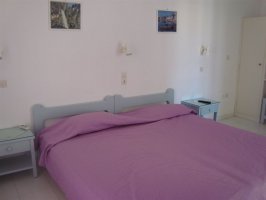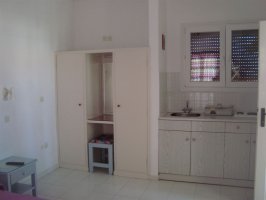 The studios have a good sized front balcony with village views. Furnishings are typically simple and comfortable, and the rooms spacious and light. The owner, Nikki, is very anxious to please her guests.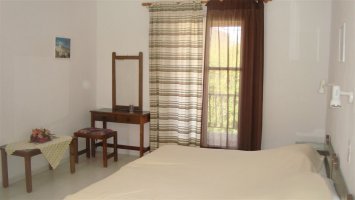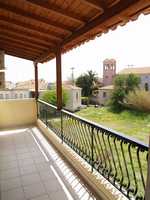 Nikki Studios are ideally located close to the heart of the village, within a short easy walk of restaurants, shops and the wonderful Skala beach and open sea.
Details