OSTRIA ROOMS & STUDIOS
With its Aegean colors the Ostria will bewitch you.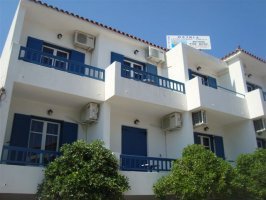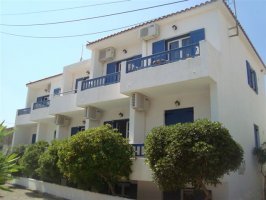 Just three streets from the seafront, located close to all restaurants, bars and shops, The Ostria is a  is a well maintained three storey property offering room only accommodation.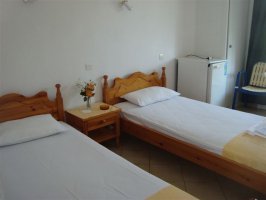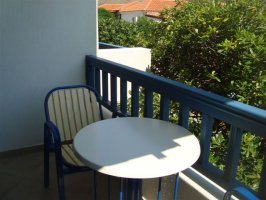 There are just nine rooms here making this a friendly environment to spend your holiday in. There is one studio with double bed, TV and A/C, there are two triple rooms, and there are six twin rooms. 
Each room is spacious and has twin beds (two single beds) double doors leading to a private balcony, private bathroom with shower and it's own entrance accessible through the rear courtyard. WIFI is available in the rooms, and there are a few rooms with TV.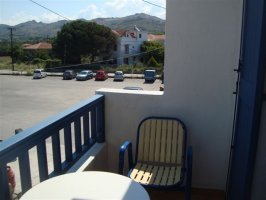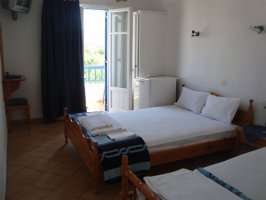 The friendly and pleasant environment, the perfect service and the family atmosphere, won't leave you untouched.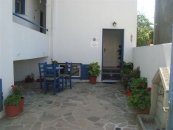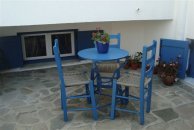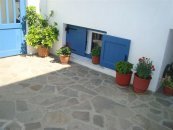 Relax and enjoy the Greek hospitality.
Details