KYMA HOTEL
Located on the Sea front, the Kyma Hotel offers a friendly atmosphere and beautiful views. The hotel has only ten rooms on two floors; 7 offer seaview and 3 offer landview.
All have twin beds, ensuite shower room, air-conditioning, TV, fridge, WIFI, and balcony. Furnishings are neat and typically simple, being mainly pine.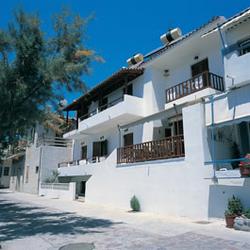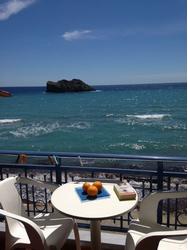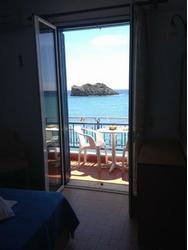 The front rooms have fine views over the beach and sea to the small island just offshore. The ground floor has a breakfast room and sea-facing terrace.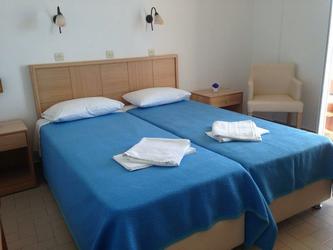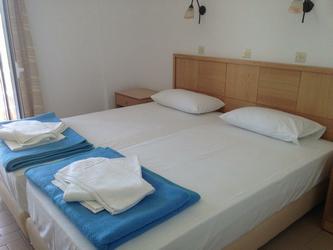 The Kyma is simple, clean and welcoming, in the best traditions of small Greek family-run hotels everywhere. The beach is virtually outside the front door. A super location from which to make the most of this pretty village.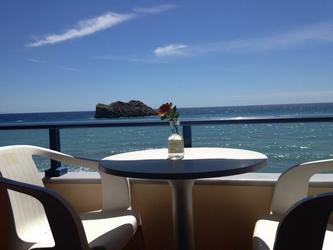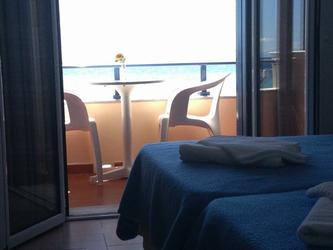 The hotel is very popular and the sea view rooms are in demand so please, if you are interested in the hotel do not delay in your bookings.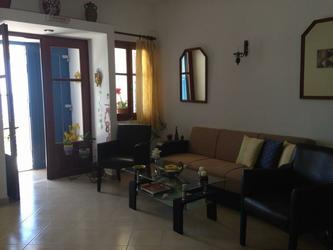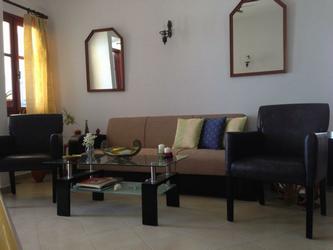 Continental breakfast is available at an extra charge of 6 euro per person. Please let us know when enquiring that you wish to use these services.
Details