THEOFILOS PARADISE BOUTIQUE HOTEL
The "Theofilos Paradise Boutique Hotel" is an amazing brand new hotel, ready to offer you a relaxing experience!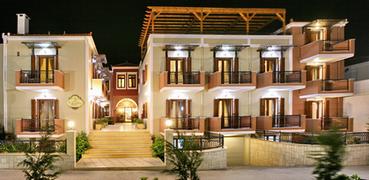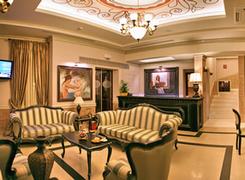 Theofilos paradise boutique hotel is situated in the area of Hatzidimou Park, near by the archeological museum, the castle of Mytilene, the harbor, the beach of e.o.t. and the center of the city.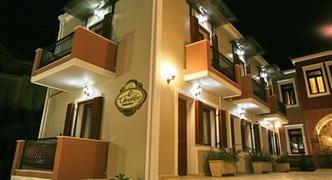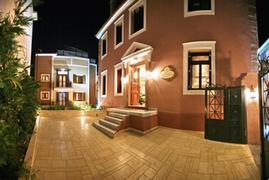 Its place gives the possibility to our quests to approach easily the harbor and Sappho square –the meeting point of all citizens and visitors of Mytilene.
Theofilos Paradise is a 4 star hotel and it's a three building block. In the central building you can find the reception, the living room, the dining room, spa, 5 rooms and 2 suites.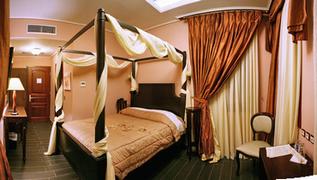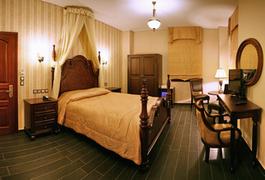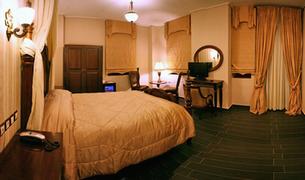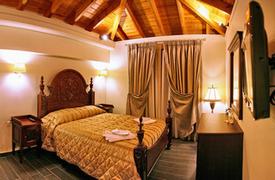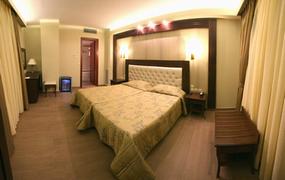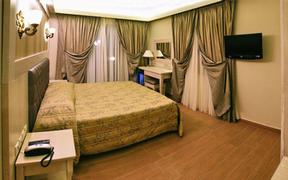 Its a beautiful traditional mansion house true decoration of the area builder on 1912,which gives nostalgic feelings and takes us back to those times of innocence and elegance, the building belonged to a noble business family, one of the top in Mytilene' society.

The reception is open 24h every day and our guests can enjoy the best service sitting in the impressive living room, having a drink in the bar or taking care of their healthiness by using the sauna or Hammam.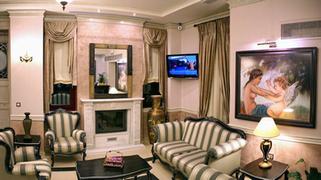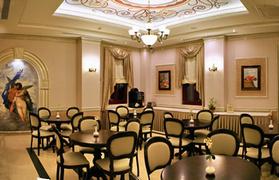 Also in the hot summer days our swimming pool can refresh your body and if you are hungry you can have a snack or a drink in our pool bar.
The hotel is open all year and we are waiting to offer you our services.
Facilities & Services
The other two buildings which complete the hotel block are modern constructions with11 and 6 rooms each.
All rooms have a/c, safe, satellite TV, mini bar, hair dryer, direct call telephone, hydromassage, shower or bathtubs and unique handmade furniture.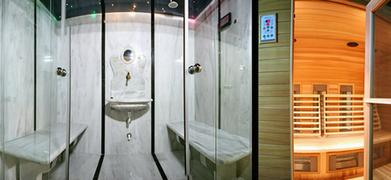 Taking care of their healthiness by using the sauna or Hammam.
On the terrace there is a swimming Pool and Pool Bar for moments of relaxation.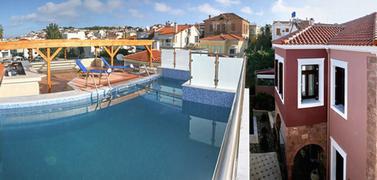 We have also an underground parking for your car.

Details