SOURADA STUDIOS
Sourada studios and furnished apartments is located at the northern suberbs of Mitilini in Lesbos Island, at Sourada area. Sourada is a very picturesque and noble area near the Aegean univercity and the nautical club.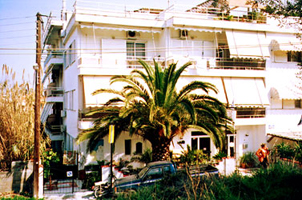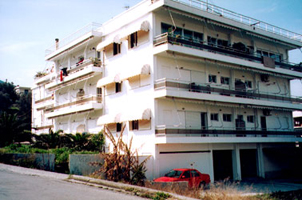 SOURADA - AKLEIDIOU
On the extension of th eMakrigialos street, we Find the suberbs Sourada and Akleidiou, very picturesque with distinctive old mansions. The mansions with the big and bosky gardens, they dignify the area as they are so prestigious. The Madonnas church high on the Hill, luminous in the nature looks like a painting.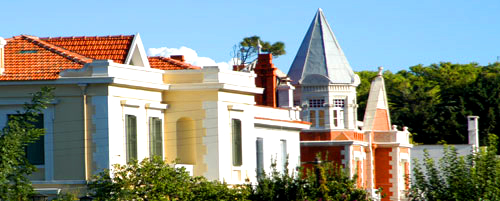 Sourada Studios are located at the most noble area in Mitilini Sourada. You can find the most wonderful view from Sourada studios with beautiful scenery and romantic sunsets. It is the ideal place fora people that are looking for quiet and sage vacations 150m from the seashore. This quiet and aristocratic area is 1 km from Mytilini center, 5 km from the airport and 1 km from the port.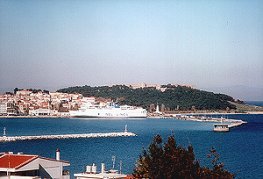 Sourada studios are fully equiped and ofer all kinds of facilities, in ored to satisfy the most demanding guests. These 10 modern brand new studios for 2-3 people and the 4 lux for 4-5 people are equipped with A/C, satelite T/V, fridge, safe box, telephone, music, hairdryer, kitchen facilities. 
All studios have either balconies, terraces or verandas with sea, garden or mountain view. This property also has a children's playground, reception area, garage area and a mini market.
Details