SEA HORSE HOTEL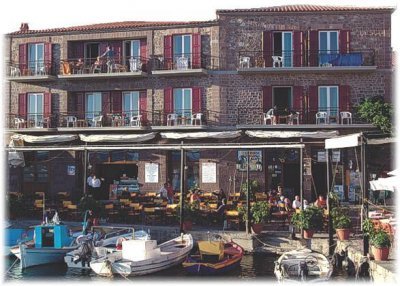 A unique place in Molivos' harbour, on the Greek island of Lesvos
A privately owned and run small hotel that offers both comfort and personal service in a warm and friendly atmosphere.
The Sea Horse Hotel, that has been renovated in 2001, provides the ideal location from which to explore this historic area. It is located in Molivos' picturesque fishing harbour and the town's attractions are all either within walking distance or within easy reach.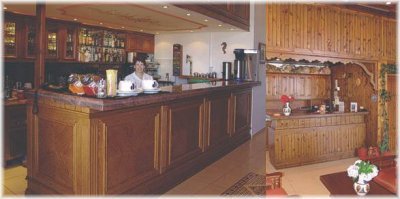 Molivos harbour is one of the most beautiful and romantic spots of the North Aegean Archipelago and is covered very well by a number of restaurants, which offer food of different tastes from traditional Greek, with extra emphasis on fish varieties, to Italian and English food. Within walking distance there also coffee shops, fast food places, pubs, banks, chemists, hairdressing, gift shops and more.
Breakfast(continental) is served at the hotel's sea-side cafeteria. This CAFE is one of the most favorite places for a morning coffee or afternoon cocktail and evening drink for the foreigners and the locals as well.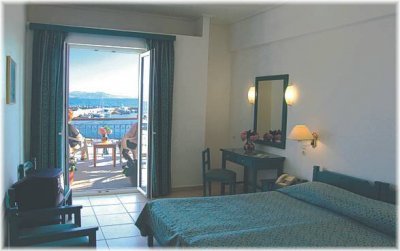 The Hotel's bedrooms are with all the comforts and facilities that one could hope for. These include: individual A/C, refrigerator, bath, color TV and satellite, electronic safe box,WC, hairdryer, direct dial telephone, radio.

A wide choice of accommodation is available at reasonable rates, including singles, double/twin, triple and family rooms.
All rooms offer relaxed views of the majestic Aegean Sea and Molivos Bay that has been included in the Club of the "TEN MOST BEAUTIFUL BAYS ON EARTH"
Details