OLYMPIAS BOUTIQUE HOTEL
Olympias Boutique Hotel started it's construction in 1924 by the architect Mr. George Fouskas. All the material that used for the construction came from Smyrni, Agira and Constantinople. The wood is from the Black Sea.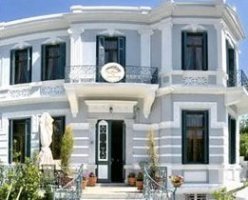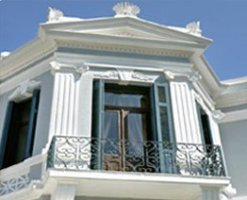 Olympias Boutique Hotel started to work as a first class hotel in March 2007 and is open during the whole year.
Olympias Boutique Hotel has twelve luxurious rooms at his three floors with view at the city, the garden and the sea. The two attics at the top floor with sea view will enthuse you.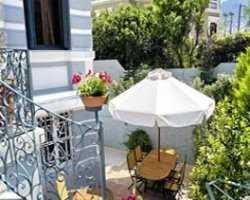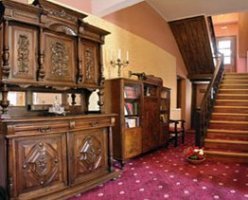 Inside the hotel the atmosphere of an old mansion is preserved, enhanced by the old curved furniture and the antiques, will give you a nostalgic sense of an old magic era.
Rooms & Services
Our hotel has 7 standard double rooms, 3 superior and 2 attics at the ground floor, the first and the second floor.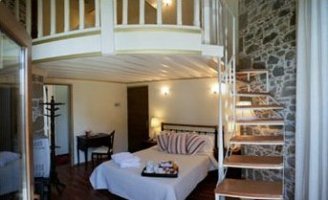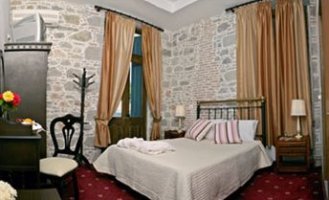 The oblique stairs lead to the attics of the second floor. The first attic has one bedroom with stone walls, windows at the sky and astonishing sea view. Has the ability to hostile up to 4 people.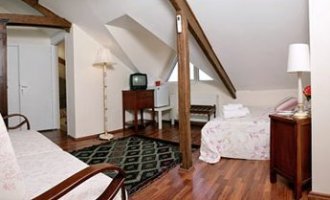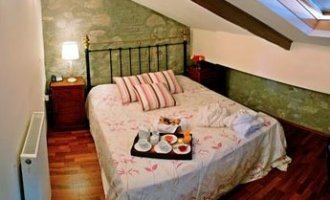 The second attic has 2 bedrooms and separate sitting room with windows at the sky and view at the city of Mytilene. Has the ability to hostile up to 6 people.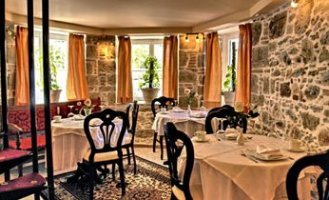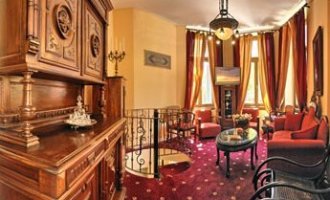 The hotel has a breakfast room, sitting room with bar, car stop area, for our clients service and business facilities (PC, Fax, internet access). Bar and reception are open 24 hours.
The garden of our hotel is well cared and special treatment has been given, since our guests can take their luxuriant, American type buffet breakfast there, made only with local products, enjoy the wonderful colors and odors.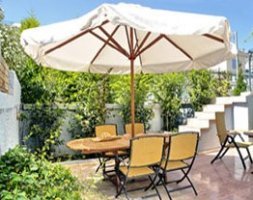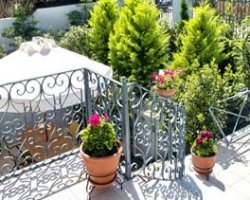 The friendly environment, the best service and our special trained staff make a warm atmosphere that brings back to you memories of the past, with a discreet essence of East and wealth, that is harmonized to the contemporary means.
* Two separate or one double bed (for single and double rooms) and 3 separate beds (for triple rooms)
* Independent heating/cooling system
* Direct phone line
* High-speed Internet access (including Wi-Fi)
* TV
* Mini bar
* Bathtub
* Hairdryer
* Bathroom amenities
Check-in: 14:00
Check-out: 12:00
24 hours room service
Our breakfast includes hand made delicacies!
Details