MYTILANA VILLAGE
At the north-eastern part of Aegean Sea, we find Lesvos, the third biggest island of Greece. Mytilene town is the capital of the island and is going to charm you with its green hills and architecture which reflects the islands physiognomy.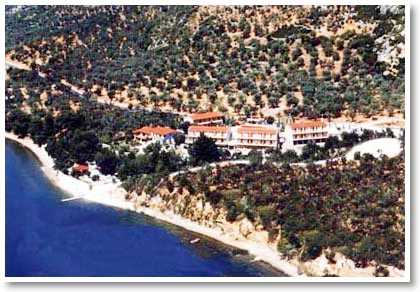 At this magic land and exactly at the famous Geras Bay just 6km away from the capital we find MYTILANA VILLAGE. The Mytilana Village is an ideal holiday resort for those who wish to relax and yet stay close to the island's capital of Mytilini.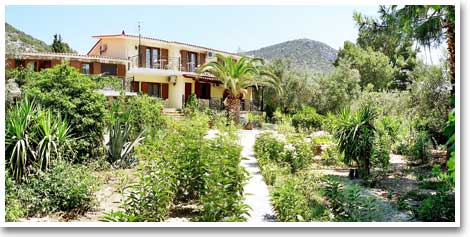 MYTILANA VILLAGE is set in 14 acres of private landscaped grounds filled in with flowers, palm-, olive- and pine- trees beside the sea, having a panoramic view of Geras Bay, and offers excellent facilities.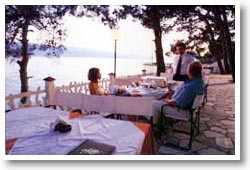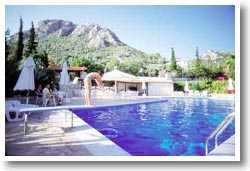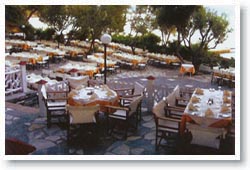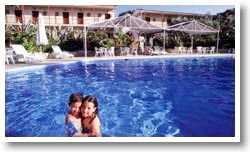 MYTILANA VILLAGE HOTEL, has 58 double bedded rooms and 4 suites all with verandas facing to the sea and offering modern amenities and comforts.
All the rooms have private air condition (cool/heat), TV set, radio, mini-bar, telephone (direct calling line ) and hair drier, while the private balconies or verandas offer a unique view of Geras Bay.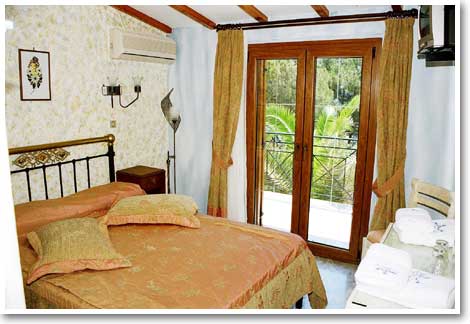 The hotel was redecorated at 2005.
The surrounding area occupies an extension of 14 acres, full of gardens for walks and summer dinners.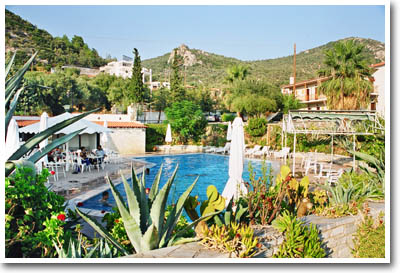 The hotel swimming pool offers guests the chance to relax and sunbathe and the poolside bar is a great place to unwind and enjoy a drink in the evenings or a snack during the day.
At our luxurious restaurant you can taste a wonderful selection of Greeek and French cuisine.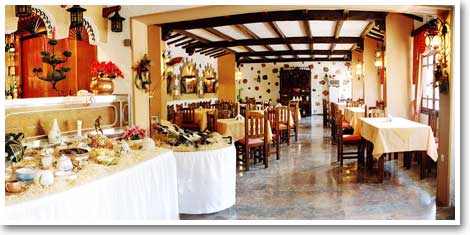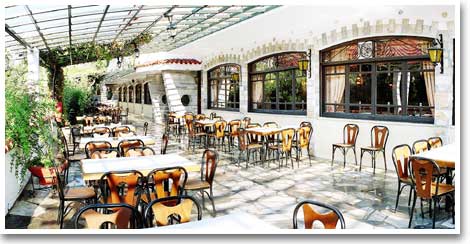 The Lobby bar - Pool bar and Beach bar offer you cooling drinks all the day.
At our tavern under pine trees and its terrace beside the seashore you can taste fantastic Lesvian recipes and enjoy the famous local drink ouzo, while overlooking the bay of Gera.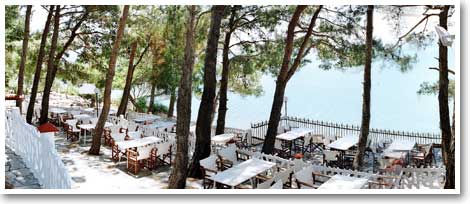 The hotel has private parking, reception and fax facilities and offers easy access to Mytilini's cafe's, bars, restaurants, art galleries and museums.
Our friendly personnel -speaking various languages too-, is always at your disposal 24 hours the day.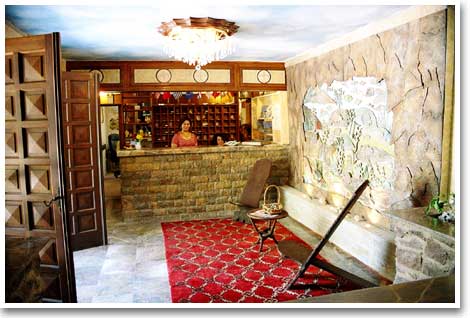 The hotel is open from April until October and occupies 62 rooms with a superb view of the sea.
We can guarantee pleasant stay and unforgettable holidays. You simply relax enjoying yourselves and leaving all the rest to us.
Details