LESVOS INN HOTEL
LESVOS INN is located on the only golden sand beach of Mytilene.
The luxurious resort, opposite the Asia Minor coastline, combines all essential elements for unforgettable vacations and is only 5 minutes away from the city-port of Mytilene and 15 minutes from the airport.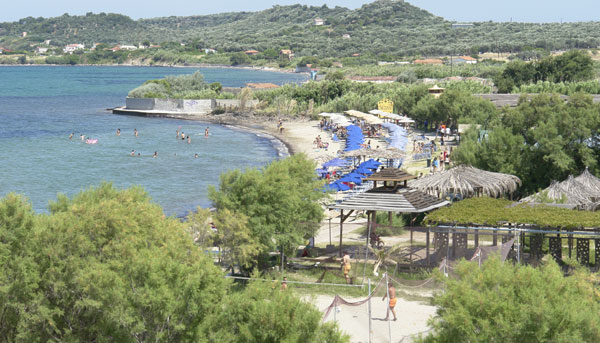 LESVOS INN is located in Thermi, an area full of olive trees that spread down to the sea! The medieval temple of Panagia Trouloti stands in the olive grove and the remains of castle towers are reminiscent of pirates and plunder.
Thermal baths, which are located close by, are dated from 1200 B.C. St. Rafael's convent with its unrivalled beauty and religious attraction is located only 5 minutes away from the resort. Hundreds of pilgrims visit the convent every year and worship the relics of Saint Rafael.
Close by, there is another famous monastery, Moni Taxiarhi and the historical hotel Sarlitza Palace, where famous kings, patriarchs, ministers and rich aristocrats have spent their vacations.
Spend your day at the golden beach with the blue Aegean Sea that has been recognized by the award of the Blue Flag. Dive with us to discover the richness of the undersea world, cool down with refreshing cocktails from the beach-pool bar and enjoy the warmth of the sun.
Join us for a BBQ lunch in the pool area.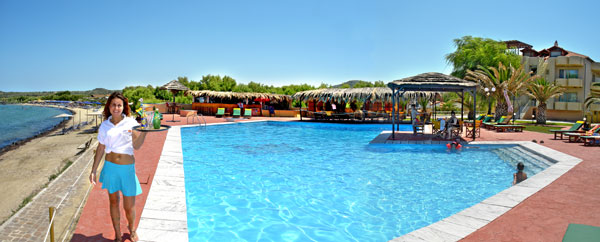 Pool facilities 
    
• Large pool
• Beach-Pool Bar
• ÂÂQ lunch by the pool
• Scuba diving
• Luxurious sun beds at the pool and on the beach
• Parasols at the pool area and the beach
• Showers   
LESVOS INN is a luxurious resort decorated by experienced interior designers, with high quality marbles and expensive granites, unique furniture and select decorative objects.
It has 40 standard rooms and 4 suites, all with excellent sea view/olive grove views. You can enjoy our friendly and professional service 24 hours per day.
At the European style cafe-restaurant "Moorings", with its unique sea view, full American style breakfast is served. Also, you can enjoy an a la carte lunch and menu/a la carte dinner. Our chef will recommend astonishing dishes to you that will satisfy all your desires. Enjoy your drink in the cozy atmosphere of the lobby bar during wintertime or in the beautiful green surroundings of the pool area, by candle light.
LESVOS INN services include baby-sitting by experienced and fully trained personnel who responsibly entertain and watch after young children and babies.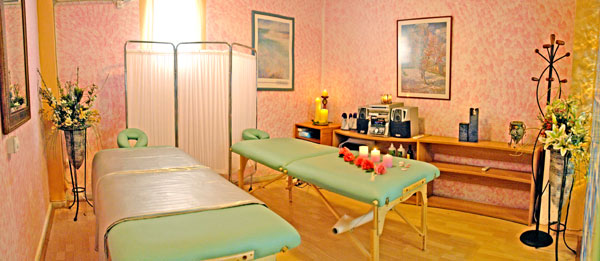 You can also enjoy different kinds of massage in your room, Thai massage and Reiki, which will help you to free your energy and bring peace and harmony to your body and mind.
Hotel facilities
    
• 40 Standard rooms
• 4 Suites
• Main restaurant
• Lobby bar
• Beach-Pool Bar
• Secretarial and Internet services
• Conference facilities up to 150 pax
• Baby sitting
• Dry Cleaning
• Hairdresser
• Massage
• Sauna
• Jacuzzi
• Basket ball court
• Gym
• Parking
LESVOS INN' s 40 spacious standard rooms combine simplicity with elegance and luxury. Marble bathrooms, special matresses for extra comfort, wooden walls and imported fabrics, all add to the distinctive atmosphere of the rooms.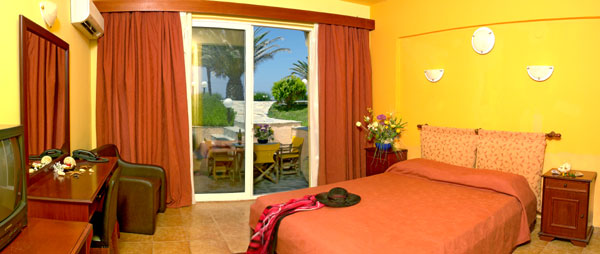 LESVOS INN' s 4 suites are designed for those who desire extra comfort during their stay. There are also 6 re-decorated, next to the garden rooms that will attract you.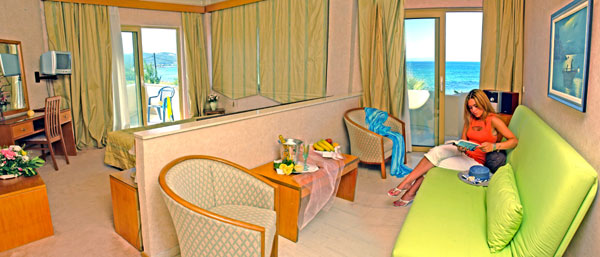 All suites have spacious bedrooms and cozy living areas with a very romantic atmosphere, ideal for newlyweds and honeymooners.
 
Room facilities
  
• Air-conditioned throughout
• TV
• Small fridge
• Hair dryer
• 24hr room service
• Daily room cleaning
Luxury rooms also offer:
• Hi-Fi
• Music in the bathroom
• Telephone in the bathroom

Details