IRINI HOTEL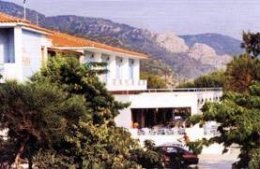 Hotel IRINI is situated in a truly "magic" place where the beauty of the mountain is followed by the peace of the see of the longest beach of the island.
Here the traditional Greek hospitality is in complete harmony with  the Aegean island atmosphere, while offering excellent, modern hotel facilities.
The hotel, has 64 rooms, all equipped with the proper furniture aiming at the satisfaction of your needs, offering every comfort possible.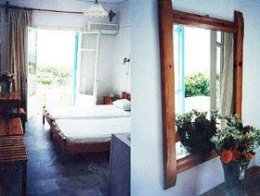 They have individual bathroom with tub, telephone, radio, TV, mini bar, air-condition and comfortable balconies full of sunlight, some with sea view and some with mountain view.
The hotel has a bar, cafeteria and a sitting room, where you can enjoy your coffee or your refresher. There is also an external cafeteria.
Everyday you can enjoy an enormous breakfast at its dining room. Their restaurants one in the hotel and an other out at their veranda, offers great varieties of Greek and local specialites accompanied by the famous Lesbian drink ouzo.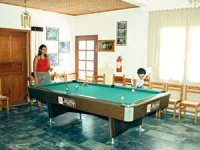 Also very often the hotel organizes Greek nights.
If you enjoy the sports they have a special area for mini soccer and beach volley. Also there is a billiards.
There is no need to hire beach umbrellas and chaises lounges for the beach Irini hotel provides them free of charge for you. And of course there is shower.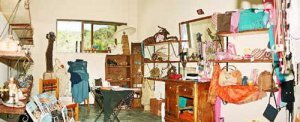 The hotel has a little shop, where you can find seasonals items and memorial gifts. Furthermore the hotel offers to their visitors, private parking.
This hotel is ideal for couples and families seeking for a pleasant break, away from every day's routine.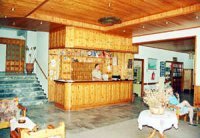 Its multi-lingual and friendly personnel is at your disposal 24 hours the day.
Details