IMERTI HOTEL
Welcome to IMERTI Resort Hotel in Skala of Kalloni in Lesvos island
IMERTI Hotel is a wonderful hotel at the center of the Lesvos island, at Skala Kallonis, in a full of green area, away from the disturbing noise and sound pollution, providing easy access to all tourist and cultural destinations.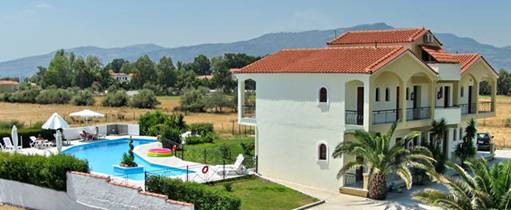 In the center of our island, on the picturesque Skala of Kalloni, is built the resort Imerti. The ideal position to be able to experience the beauty of our island.
Our hotel is located in an overgrown area, away from noise and pollution, and with easy access to the beach and in Skala of Kalloni. The large garden with a variety of trees and plants, giving the feeling of a small terrestrial paradise.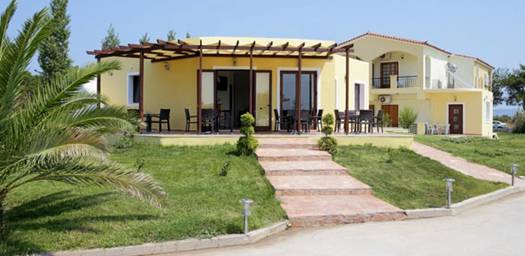 The green grass and the distinctive lighting complement the whole. Simplicity and elegance make a nice visual effect. The green and the nature unify with the modern building.
Our complex consists of three buildings, surrounded by beautiful gardens and its impressive pool with neat water. All spaces, interior and exterior are very comfortable.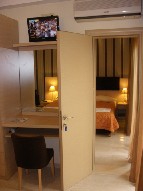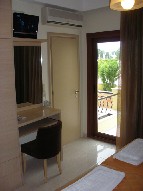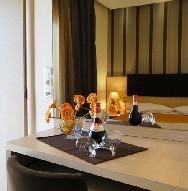 In the main building you can find the reception, the breakfast room and the bar of our hotel. Also there is a satellite TV, so you can watch all your favorite football games and programs. You access to the Internet, which is offered free of charge too.
All rooms are very comfortable and spotless. They are equipped with TV, air conditioning and hot water throughout the day. Our hotel offers double, triple, quadruple rooms and junior suites. To the newly wed, we offer a very special room to celebrate the new start of their life.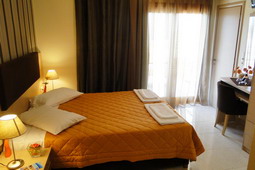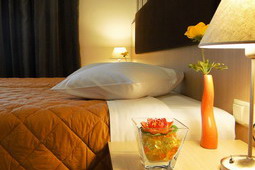 Each room is equipped with full kitchen. The playful sun gives them a distinctive shine. There are balconies with table and chairs in every room, so you can admire the view ... Exit to the balcony and enjoy the peace and quiet of the countryside. Drink your coffee or your juice with the nature.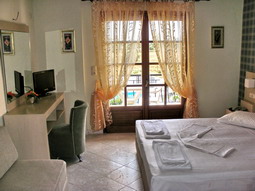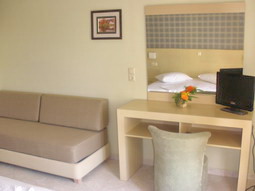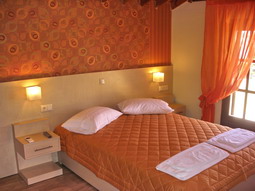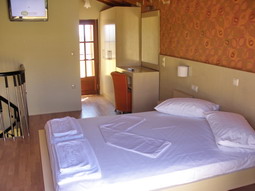 There is an especially configured room with cots to enable your children to play safely without fear of cars.
During the day you can relax in Imerti's bar drinking your coffee or your drink. Enjoy hours of freshness and relaxation in our hotel pool and our little friends endless hours of play.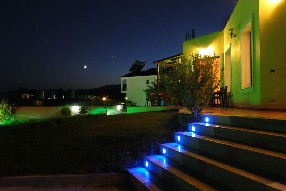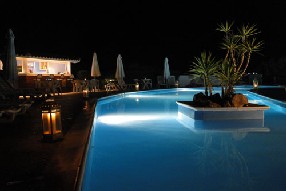 Always ready to serve you in anything you need and confident that you will be completely satisfied, we will be glad to see you around and offer you our services.
The hotel has parking for your car.
Details