HOTEL PORTO LESVOS I
The Hotel Porto Lesvos I is an A-class hotel in Mytilini and of exceptional standard. It's location makes it a first choice to stay, for those wishing to explore the town, enjoy Mytilini's nightlife and cultural events. Access to ferries and the main harbour is just minutes away.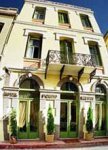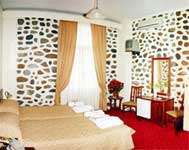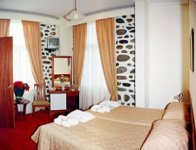 The hotel is an old mansion which has been completely refurbished to the highest standards, offering a choice of single and double rooms all with private bathrooms, shower, air-conditioning, hair dryer and a towel dryer as well as a small refrigerator - mini bar, a telephone and television.
The hotel prides itself on retaining a personal and friendly welcome for each guest and offering the highest quality of service at the best possible price.
Upon arrival each guest can expect to receive complimentary items to make their stay more comfortable including slippers and toweling bathrobes.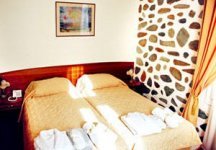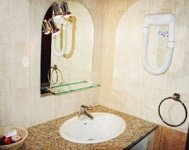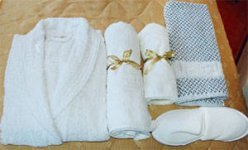 Breakfast is served in the hotel dining room or in your own room, depending upon your preference.
You can enjoy your coffee in the living room area accompanied by a book from the hotel library or even surf the Internet in the hotels net cafe. You can also enjoy your drink at the bar.
Details